Typical Fencing Installations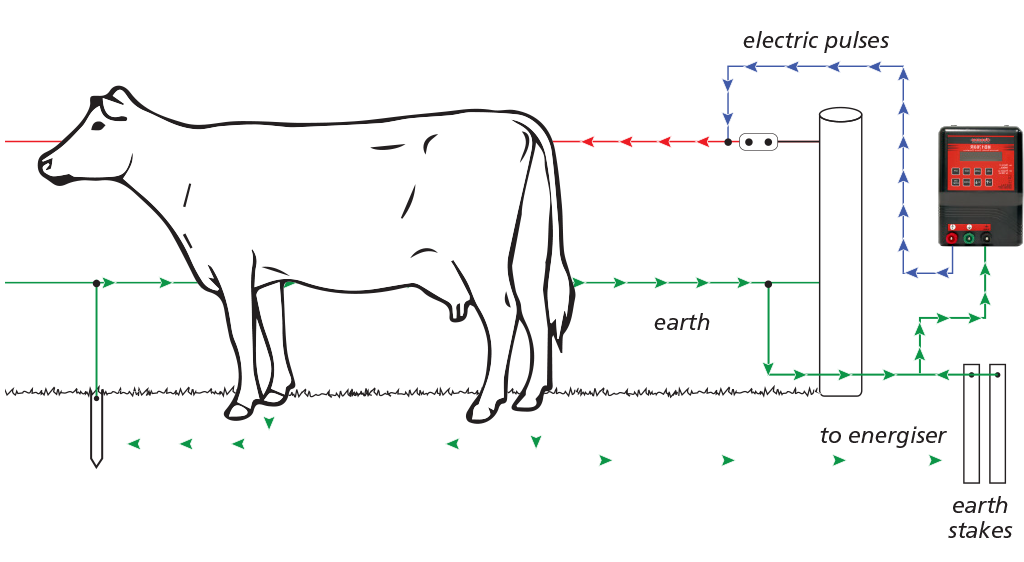 Mains Energiser Installation
Battery Energiser Installation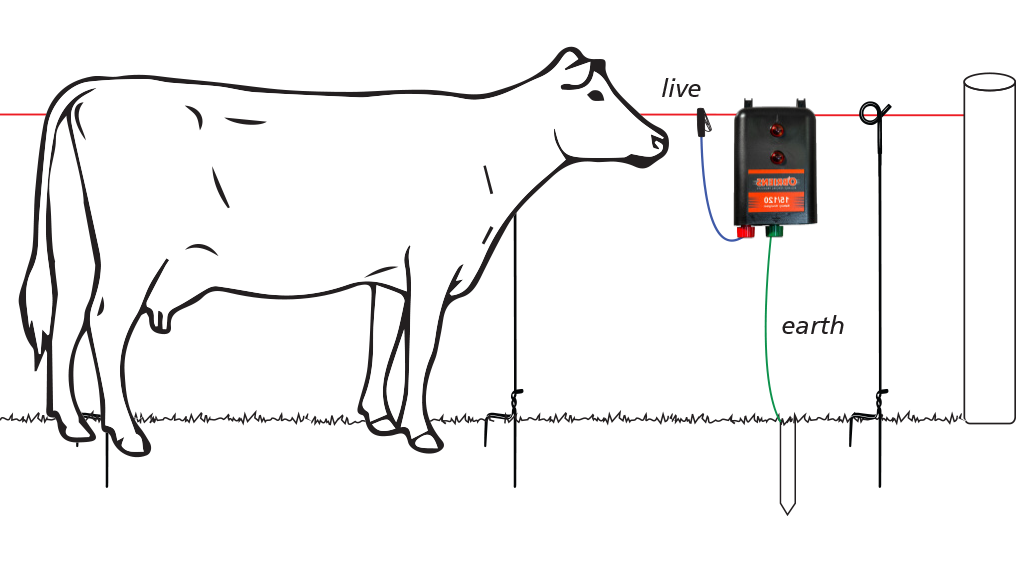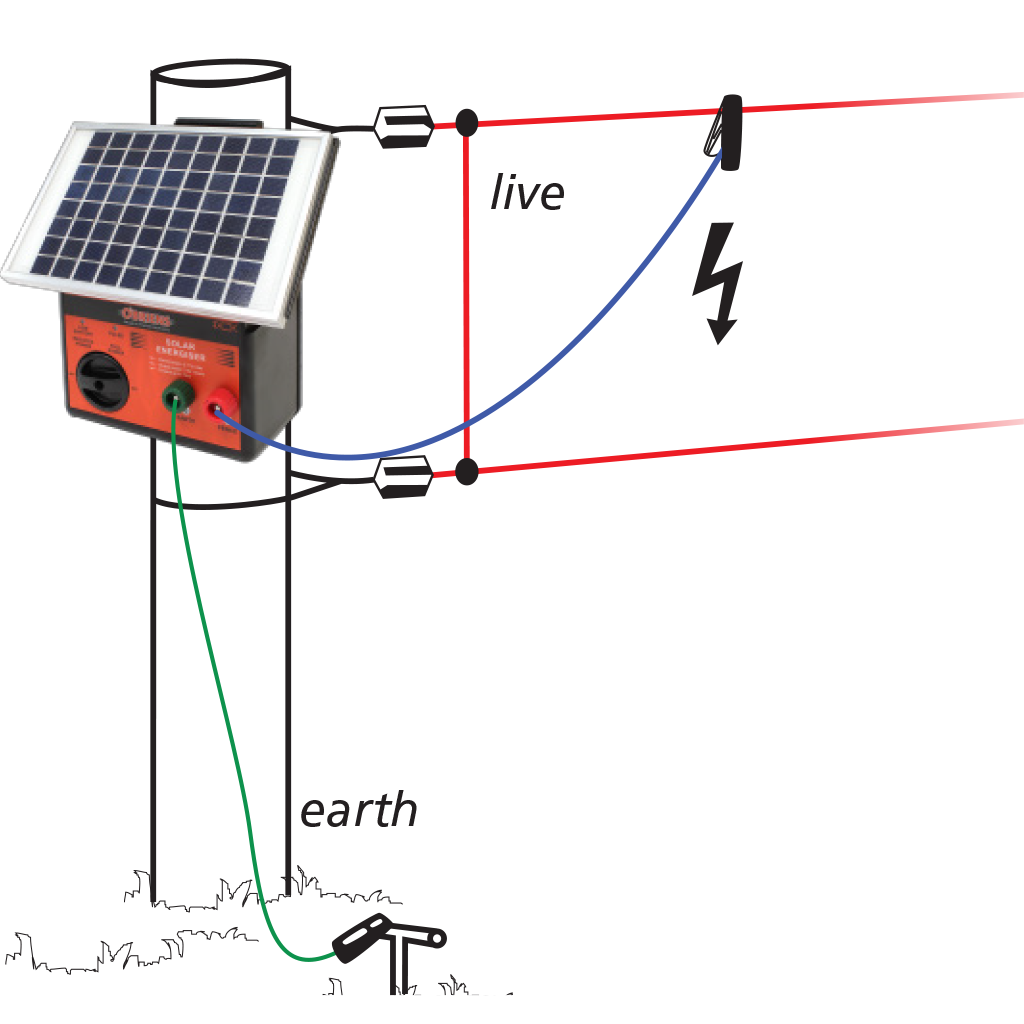 Solar Energiser Installation
Put underground cable in poly pipe when running the cable under the ground for protection. Never run live and earth wires in the same pipe.
Only use galvanised or stainless steel earth stakes. Do not use copper or tar covered fence posts.
Electric fence earth stakes must be a minimum of 10m from any existing electrical or communication earthing.
Have a main lead-out feeder wire or wires that individual paddocks can be tapped off from.
The main feeder wires should not be run parallel within 100m of phone or communication lines, irrespective of above or below ground.
Exclusively distributed by